The American Academy of Pediatrics, California Chapter 2 (AAP-CA2) is proud to be the Professional Home for Pediatricians and Pediatric Subspecialists in the Southern California counties of Kern, Los Angeles, Riverside; San Bernardino, San Luis Obispo, Santa Barbara and Ventura.
New Content: Be sure to look at the various upcoming events, the new Job Openings section at the bottom of this page, and our new Charitable Donations page.
Together, with our members and communities, we work to fulfill our mission:
"To champion optimal physical, mental, and social health and well-being for all infants, children, adolescents, and young adults and to advocate for and support our members in these endeavors."
Our 2015 CME Conference was a great success. Thank you for attending!
Save the date for next year
The 27th Annual Southern California Postgraduate Pediatric Conference
  
Saturday, April 16, 2016
Sheraton Universal Hotel
Sept. 11 - Los Angeles Health Alert Network (LAHAN)



Key messages
The Centers for Disease Control and Prevention (CDC) issued an advisory on 9/11/2015 entitled, Immediate Need for Healthcare Facilities to Review Procedures for Cleaning, Disinfecting, and Sterilizing Reusable Medical Devices.
 Situation
This advisory is directed at all health care facilities that utilize re-usable medical devices. Due to recent infection control lapses, they ask that facilities immediately review current reprocessing practices at their facility to ensure that they are complying with all steps as directed by the device manufacturers, and that they have in place appropriate policies and procedures that are consistent with current standards and guidelines.
December 2nd. - Town Hall Meeting with host Cori Cross, MD, FAAP
Topic: Identifying and Managing Patients at Risk for Life-Threatening Allergic Reactions
Speaker: Jacob Offenberger, MD
Location: Valentino, in Santa Monica.
Time: Dinner starts at 6:30 PM
RSVP: Call Steffi Ewing at (404) 441-5549, or via email to steffi.ewing@mylan.com
December 4 - The 13th Cedars-Sinai Annual Emergency Medicine Symposium – A Practical Update
AAP-CA2 President, Paula Whiteman, MD, FACEP, FAAP will be a speaker presenting: Unexpected Cardiac Arrest in Children & Young Adults.
 
For more details, please  View in Calendar
December 9 - CONCUSSION - Private movie screening in Culver City
Member-At-Large, Tracy Zaslow, MD, FAAP, and Children's Hospital Los Angeles, invite you to a private screening of CONCUSSION followed by a Q&A: CHLA's Sports Concussion Experts.  Click image on right to view/print flyer.
To attend, please RSVP to Dawnie at dnishijima@chla.usc.edu
---
General Pediatrics Opportunity
Pediatric Diagnostic Center
Job Type: Permanent/Full Time
Start Date: Open
Location: Ventura, CA
Looking for a Pediatrician who enjoys the challenges of Specialty care along with the joy of 'Bread and Butter' Pediatrics within a clinic who creates a medical home for all of our patients.
Job Description: Full time Pediatrician to work 4-5 days a week. Provide full time General Pediatric care to special needs and healthy children within a multidisciplinary specialty Pediatric Clinic. The Pediatric Diagnostic Center is an FQHC satellite clinic affiliated with the Ventura County Medical Center. We currently have 3 General Pediatricians and 1 PNP providing 8,500 primary care visits per year with a growing practice. Our clinic includes the following Pediatric Specialties:
| | | | | |
| --- | --- | --- | --- | --- |
| Pulmonology | Endocrinology | Rheumatology | Pediatric Optometry | Cystic Fibrosis Team |
| Neurology | Dermatology | Cardiology | Oncology | Cleft Lip and Palate Team |
| Gastroenterology | Nephrology | Pediatric Ophthalmology | Hematology | Pediatric Diabetes Team |
Clinic team also includes Pediatric Psychiatry, Licensed Family and Marriage Therapists, and Licensed Social Worker.  
About Ventura: Located along the Beautiful Central Coast. Has a population of 100,00 people. 30 minutes from Santa Barbara and 1 hour from Downtown Los Angeles, but still has the great feeling of a beach town with great weather. Rated by Men's Journal as one of the 10 best places to live in the United States.
http://www.mensjournal.com/expert-advice/the-10-best-places-to-live-now-20150312/ventura-california
Contact Information:
Sun Moon Lee – sun.lee@ventura.org
Kay Urban – kay.urban@ventura.org
The AAP-CA Chapter 2 proudly recognizes and honors these individuals and organizations whose outstanding generosity as major contributors demonstrates a spirit of giving, which has sustained and improved the programs benefiting high school graduates, pediatric residents, and attendees of our annual pediatric conference.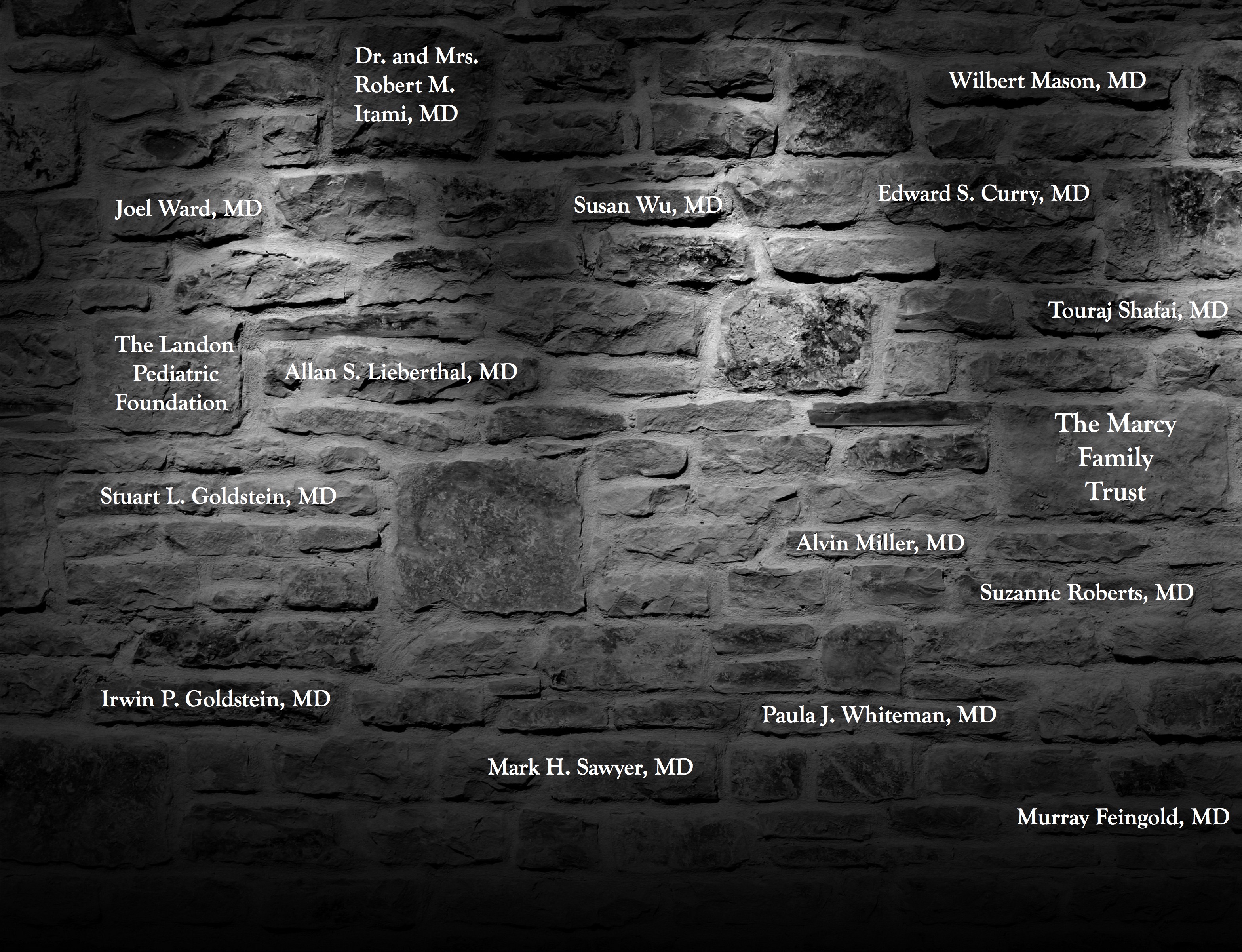 Those wishing to make charitable contributions to the chapter may do so by visiting our Charitable Donations Page.
Chapter Quality Network Asthma Phase 4 Project
The Chapter Quality Network Asthma Phase 4 Project is led by the national office of the American Academy of Pediatrics and is providing AAP-CA2 with tools, resources and technical support to lead a quality improvement (QI) effort amongst participating practices in our chapter to improve care and outcomes of children with asthma.
The enrollment period for this project ended on January 15, 2015
Twelve practices were represented during LS1, the first CQN4 Asthma Learning Session, on Saturday, February 7, 2015 at Providence Tarzana Medical Center, representing the counties of Santa Barbara, Ventura, Los Angeles, and Riverside.