Welcome to AAP - California Chapter 2

The American Academy of Pediatrics, California Chapter 2 (AAP-CA2) is proud to be the Professional Home for Pediatricians and Pediatric Subspecialists in the Southern California counties of Kern, Los Angeles, Riverside; San Bernardino, San Luis Obispo, Santa Barbara and Ventura.
Together, with our members and communities, we work to fulfill our mission:
"To champion optimal physical, mental, and social health and well-being for all infants, children, adolescents, and young adults and to advocate for and support our members in these endeavors."
Get MOC Part 4  -  Improve Patient Care  -  Join the HPV Vaccination QI Collaborative

AAP-CA2 is now recruiting practices to participate in a quality improvement project aimed at improving HPV vaccination rates.
Learn how to improve patient care through quality improvement processes in your practice.
Learn about the newest ACIP recommendations on HPV vaccination.
Learn the most effective communication styles to improve vaccination rates.
Get MOC Part 4 credit.
Goal: To systematically improve HPV vaccination initiation and completion rates in 12 and 13 year old teens.
Requirements for Participation
Practices will obtain baseline data prior to November 12.
Participating physicians/providers (and designated support staff) will attend a 4-hour in-person learning session on Saturday, November 12, 2016 (location TBD).
Save
Save
Save
Save
Save
Save
Save
Save
Phase 1 will focus on HPV Series Initiation (1 month of base data collection, followed by 3 months of implementation)
Phase 2 will focus on HPV Series Completion (base data collection, followed by 3 months of implementation)
Practices may participate in either, or both. Only the maximum of 25 MOC points will be awarded.
Each practice will pull twenty random charts of patients ages 11 and 12 years seen for well-child visits to determine a baseline HPV initiation rate, and again monthly to track progress.
All data will be entered into QIDA (AAP's Quality Improvement Data Aggregator), from which to produce baseline data and run charts.
All practices are expected to participate in monthly webinars, offered on two different dates per calendar month for convenience.

Save
Save
Save
Save
Save
Save
Save
Save
Save
Save
Save
Sept. 8 Studio City | Sept. 28 Santa Monica | October 18 Pomona | Nov. 9 East Los Angeles
Developmental Screening and Early Detection of Autism for General Pediatricians
CME Accreditation:

1.5 AMA PRA Category 1 Credits™.
---
Please join AAP-CA2 Member-At-Large, Mona Patel, MD, FAAP, as she hosts a series of educational sessions on the topic of Developmental Screening.

Funded by AltaMed Health Service through First 5 LA, this event is to promote the use of validated, standardized screening measures to identify children at risk for developmental delay and autism, as well as an overview of community resources to address identified developmental delays. It will be an exciting overview of validated screening measures that can be easily incorporated into the general pediatrics visit.
Pitfalls of using non-standardized developmental screening tools
Overview of available developmental screening measures
Review of American Academy of Pediatrics developmental screening guidelines
What to do if your patient screens positive? 
Review of community resources available to address developmental delay and autism
Presented by Larry Yin, MD, MSPH, FAAP. Dr. Yin studies disparities among the underserved populations, developmental disabilities, screening and intervention at Children's Hospital Los Angeles.
November 9 in East Los Angeles
All events will begin with dinner at 6:30 PM
RSVP required.

Click on the event location below

to reserve your seat.
Accreditation Approval: This activity has been planned and implemented in accordance with the accreditation requirements and policies of the Accreditation Council for Continuing Medical Education (ACCME) through the joint providership of PeerPoint Medical Education Institute and American Academy of Pediatrics - California Chapter 2. PeerPoint Medical Education Institute is accredited by the ACCME to provide continuing medical education for physicians.
PeerPoint Medical Education Institute designates the live format for this educational activity for a maximum of 1.5 AMA PRA Category 1 Credits™. Physicians should only claim credit commensurate with the extent of their participation in the activity.
Save
Save
Save
Save
Save
Save
Save
Save
Save
Save
Save
Save
Save
Save
Save
Save
Save
Save
Save
Save The Date !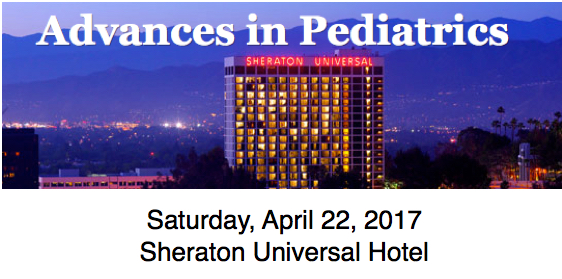 ---
Save
CHLA CME Events for September and October
Hosted by: Children's Hospital Los Angeles  -  1 CME Credit
Click here to view all CHLA CME events.
---
Save
Save
Save
Save
Save
Save
Save
Save
Save
Save
Save
Save
November 18 – 20 at the Terranea Resort
The National Institute of Health estimates almost 3 times more patients living with autoimmune conditions, as compared to cancer patients (23.5 vs. 9 million). Focusing on annual direct health care costs, autoimmune disorders are twice as much as cancer ($100 vs. $57 billion) costs.
The symposium on Nov 18th - 20th @ the Terranea resort, will provide current updates on management and treatment protocols on Rheumatic autoimmune conditions. A public health framework that focuses on protecting health, preventing things from getting worse and promoting positive health habits will be the focus.
As a public health practitioner, a patient and a public health clinician, I have experienced the benefits of an effective collaborative approach in managing Scleroderma, Fibromyalgia and Celiac. This is the goal for the providers. Continuing Medical Education Units will be offered
Need More Information?  Please contact Dr. Susan Nyanzi
info@ptpes.com or (909) 896-6957
Click here to register. Seats are limited.
View the Agenda
Please visit our website: ptpes.com
Click here to print this Ad.
Save
Save
Save
The AAP-CA Chapter 2 proudly recognizes and honors these individuals and organizations whose outstanding generosity as major contributors demonstrates a spirit of giving, which has sustained and improved the programs benefiting high school graduates, pediatric residents, and attendees of our annual pediatric conference.
Those wishing to make charitable contributions to the chapter may do so by visiting our Charitable Donations Page.
Los Angeles Health Alert Network (LAHAN) Update



Click here to visit the Los Angeles County Health Alert Network (LAHAN) for the latest Alerts and Advisories.

MAY 25 - UPDATE:
The CDC issued a Health Update entitled "
Diagnostic Testing of Urine Specimens for Suspected Zika Virus Infection
". 
Click to View the Full Report
Los Angeles County Health Care Providers should continue to use the
Zika Virus Testing and Report Form
which includes instructions on specimen collection and submission, the indications for Zika virus testing, and how to report a suspect case. The form has been updated to emphasize the following points:
If within 7 days from onset of symptoms, BOTH URINE and SERUM specimens should be submitted for rRT-PCR detection of Zika virus.

Urine specimens should be collected within 14 days after symptom onset to improve the sensitivity for Zika virus detection. Urine specimens collected within 30 days will continue to be accepted at the LAC Public Health Laboratory.
APRIL 8 - UPDATE: CDC Guidance: Preventing Transmission of Zika Virus in Labor and Delivery Settings. Click Here to view the full report.