The American Academy of Pediatrics, California Chapter 2 (AAP-CA2) is proud to be the Professional Home for Pediatricians and Pediatric Subspecialists in the Southern California counties of Kern, Los Angeles, Riverside; San Bernardino, San Luis Obispo, Santa Barbara and Ventura.
Together, with our members and communities, we work to fulfill our mission:
"To champion optimal physical, mental, and social health and well-being for all infants, children, adolescents, and young adults and to advocate for and support our members in these endeavors."
Los Angeles Health Alert Network (

LAHAN

) - Scroll below for Important Advisories and Updates

October 5, 2016. - Town Hall in Woodland Hills, with host, Ken Saul, MD, FAAP
Please join AAP-CA2 Member-At-Large, Ken Saul, MD, FAAP, as he hosts an evening of professional development and networking in Woodland Hills.  Sponsored by Sanofi.
Topic: Influenza and Influenza vaccine controversies

Time: 6:30 PM
Location: Maggianos in Woodland Hills
---
Save
Save The Date !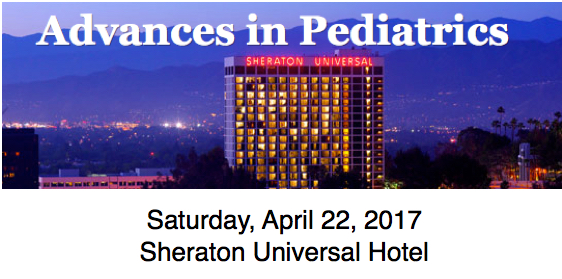 ---
September 23-24 in San Diego
The SCPMG symposium committee has organized an exciting 2 day symposium at the legendary Hotel Del Coronado in San Diego.  KP's goal is to help attendees rekindle that spark that motivates us all to passionately care for children every day while also providing a beautiful natural environment and meeting place to re balance our hearts and minds.
Click to view the AGENDA     Click to visit the event WEBSITE
Save
Save
The AAP-CA Chapter 2 proudly recognizes and honors these individuals and organizations whose outstanding generosity as major contributors demonstrates a spirit of giving, which has sustained and improved the programs benefiting high school graduates, pediatric residents, and attendees of our annual pediatric conference.
Those wishing to make charitable contributions to the chapter may do so by visiting our Charitable Donations Page.
Los Angeles Health Alert Network (LAHAN) Update



Click here to visit the Los Angeles County Health Alert Network (LAHAN) for the latest Alerts and Advisories.

MAY 25 - UPDATE:
The CDC issued a Health Update entitled "
Diagnostic Testing of Urine Specimens for Suspected Zika Virus Infection
". 
Click to View the Full Report
Los Angeles County Health Care Providers should continue to use the
Zika Virus Testing and Report Form
which includes instructions on specimen collection and submission, the indications for Zika virus testing, and how to report a suspect case. The form has been updated to emphasize the following points:
If within 7 days from onset of symptoms, BOTH URINE and SERUM specimens should be submitted for rRT-PCR detection of Zika virus.

Urine specimens should be collected within 14 days after symptom onset to improve the sensitivity for Zika virus detection. Urine specimens collected within 30 days will continue to be accepted at the LAC Public Health Laboratory.
APRIL 8 - UPDATE: CDC Guidance: Preventing Transmission of Zika Virus in Labor and Delivery Settings. Click Here to view the full report.