The American Academy of Pediatrics, California Chapter 2 (AAP-CA2) is proud to be the Professional Home for Pediatricians and Pediatric Subspecialists in the Southern California counties of Kern, Los Angeles, Riverside; San Bernardino, San Luis Obispo, Santa Barbara and Ventura.
Together, with our members and communities, we work to fulfill our mission:
"To champion optimal physical, mental, and social health and well-being for all infants, children, adolescents, and young adults and to advocate for and support our members in these endeavors."
               Quality Improvement Expert Needed

HPV QI Project

AAP-CA (our District IX office) has received a grant from the National AAP to implement a statewide HPV Quality Improvement project. All four California Chapters will attend a daylong training in Orange County on June 4 (9 AM - 3 PM). AAP-CA2 is looking for a chapter member with strong QI expertise, interested in becoming part of our core QI team. Participation in the project is strictly voluntary and not compensated. The primary function of the core QI team will be to plan, design, and implement the HPV QI project within our extended service area. Aside from the initial training, most interaction will be conducted virtually via webinars and teleconferences. Funds are utilized to cover multiple in-person training sessions, webinars, materials, and support staff. For more information, please email the chapter at chapter2@aap-ca.org, or call (818) 422-9877.
May is Chapter Elections Month

 AAP-CA2 members who are FAAP are eligible to vote in Chapter elections. The 2016-2018 Board of Directors Ballot is being emailed to voting members every Monday in May. Please look for the email in your in basket. Make your vote count. Please vote!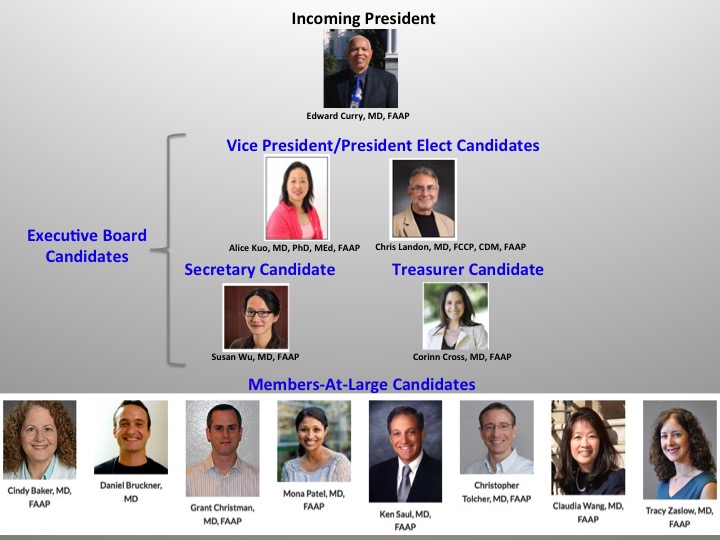 Los Angeles Health Alert Network (

LAHAN

) - Scroll below for Important Advisories and Updates

June 24 – Camarillo
Dr. Chris Landon, MD, FCCP, CDM, FAAP, invites you to attend an interactive CME accredited activity designed for the entire CF treatment team. The activity features a live interview with a CF patient (or parent), case studies and open discussion. The activity is designed to address evidence-based treatment approaches for minimizing and managing pulmonary infection in cystic fibrosis. Family and patient counseling strategies as well as issues related to transitioning into adulthood will be explored with the goal of improving patient adherence as well as individual health outcomes.
Faculty
Preston W. Arndt, MD - Associate Director Adult CF Clinic - Pediatric Diagnostic Center - Ventura County Medical Center
The AAP-CA Chapter 2 proudly recognizes and honors these individuals and organizations whose outstanding generosity as major contributors demonstrates a spirit of giving, which has sustained and improved the programs benefiting high school graduates, pediatric residents, and attendees of our annual pediatric conference.
Those wishing to make charitable contributions to the chapter may do so by visiting our Charitable Donations Page.
Los Angeles Health Alert Network (LAHAN)



Click here to visit the Los Angeles County Health Alert Network (LAHAN) for the latest Alerts and Advisories.

APRIL 8 - CDC Guidance: Preventing Transmission of Zika Virus in Labor and Delivery Settings. Click Here to view the full report.