The American Academy of Pediatrics, California Chapter 2 (AAP-CA2) is proud to be the Professional Home for Pediatricians and Pediatric Subspecialists in the Southern California counties of Kern, Los Angeles, Riverside; San Bernardino, San Luis Obispo, Santa Barbara and Ventura.
Together, with our members and communities, we work to fulfill our mission:
"To champion optimal physical, mental, and social health and well-being for all infants, children, adolescents, and young adults and to advocate for and support our members in these endeavors."
Save the Date!   -   April 16, 2016
Los Angeles Health Alert Network (

LAHAN

) - Scroll below for Important Advisories and Updates

February 24 - Town Hall Meeting with host, Ken Saul, MD, FAAP
Topic: Genetic Testing for Children with Intellectual & Developmental Delays
Speaker: E. Robert Wassman, MD
Location: Maggiano's - Woodland Hills
The AAP-CA Chapter 2 proudly recognizes and honors these individuals and organizations whose outstanding generosity as major contributors demonstrates a spirit of giving, which has sustained and improved the programs benefiting high school graduates, pediatric residents, and attendees of our annual pediatric conference.
Those wishing to make charitable contributions to the chapter may do so by visiting our Charitable Donations Page.
UCLA Needs Your Input - Survey

Dear AAP California Pediatrician,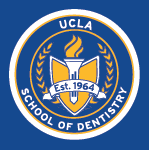 Austin G. Nunez, DDS, Principal Investigator, Donald E. Morisky, Sc. D., MSPH, ScM, Co-Principal Investigator, Nini Chichanasakul, DDS, PhD, Co-investigator, Donna Kritz-Silverstein, PhD, Co-investigator from the Department of Pediatric Dentistry at the University of California, Los Angeles (UCLA) are conducting a research study.
You are invited to take just 3-5 minutes of your time to participate in this very important, 24 question statewide survey of AAP members to assess previous oral health education and current office practices.
 
This study has been reviewed and approved by the UCLA Institutional Review Board.  All responses are confidential and de-identified, and the results will be used for research purposes only, with a publication expected.
Your time and input are greatly appreciated.      BEGIN SURVEY
Los Angeles Health Alert Network (LAHAN)



Click here to visit the Los Angeles County Health Alert Network (LAHAN) for the latest Alerts and Advisories.