2022 Annual Pediatrics Symposium
We will have 7 amazing presentations, with engaging topics you won't want to miss!

February 26th, 2022 (In person) with virtual streaming option

This webpage will be updated
Self care - Well Being of Healthcare Professionals
          
                    D. Rajasekhar, MD, FAAP
Welcome and Announcements
8:00 AM – 8:10 AM
AAP-CA2 president from 2020-2022

He is a member of provider advisory committee (PAC) at Inland Empire Health Plan (IEHP)

served as a member of Board of Trustees at California Medical Association (CMA)
COVID-19 Vaccine for Infants and Toddlers 5m to 5y
S. Michael Marcy Memorial Lecture 
8:10 am – 8:50 am
Visiting Assistant Professor in the Department of Pediatrics, Division of Infectious Disease at the David Geffen School of Medicine. 
Physician at Mattel Children's Hospital
Co-chair, AAP-CA2 School Health Committee
Leading the Second Largest School District with 600,000 students and 75,000 staff Through The COVID-19 Pandemic
8:50 AM – 9:30 AM
Medical Director for Los Angeles Unified School District
 Wrote a book- The Newborn Handbook which gently guides parents through the first three months with a newborn.
Focuses on combining traditional medicine with alternative therapies such as mindfulness 
Dr. Smita Malhotra is a mother, pediatrician, writer and speaker. After completing her pediatric residency and chief residency in New York City, she moved to Los Angeles where she has been caring for children and newborns for more than 10 years. She believes in healing the whole child and family by combining traditional medicine with alternative therapies such as mindfulness, meditation and yoga. She has directed a program that helps to build resilience in children and families going through trauma for Los Angeles County. Currently she is the Medical Director for Los Angeles Unified School District where she has led the District in emergency preparedness and response during the COVID-19 pandemic and guided the safe reopening of schools. She is an advocate for providing children and those who care for them the tools to cope through the peaks and valleys of their lives. She believes in the power of writing and social media to spread that message and has contributed to The Washington Post, HuffPost, Los Angeles Times, CNN and other publications. 
Autonomic Dysfunction and POTS
9:30 AM – 10:10 AM 
Associate Director, UCLA Steve Tisch BrainSPORT program.
Serves as a Neurotrauma/Sports Neurology Fellow at UCLA with Dr. Christopher Giza.
Clinical and research interests include post-traumatic headache/migraine, gender differences in outcome after concussion, and dysautonomia.
Meeryo Choe, MD, FAAN grew up in the Los Angeles area, traveled east to attend Amherst College, where she majored in Fine Arts completing a senior thesis in Printmaking. She then returned to L.A. to attend medical school at the Keck School of Medicine at the University of Southern California. After completing her child neurology residency in 2012, she combined her personal interest in sports with her professional interest in the developing brain by completing a Neurotrauma/Sports Neurology Fellow at UCLA. She is currently an Assistant Clinical Professor in Pediatrics, Division of Pediatric Neurology, at the UCLA David Geffen School of Medicine. After 3 years as Associate Program Director, she became the Program Director in 2016 for the child neurology program. She is also the current clerkship director for the child neurology elective at the UCLA Mattel Children's Hospital. She is also the Associate Director of the UCLA Steve Tisch BrainSPORT Program, and helps oversee its mission, providing clinical care for injured student athletes, performing clinical research in pediatric TBI, and educating the community about sports-related concussion. Her research focuses on clinical outcome after pediatric TBI, specifically with an interest in gender disparities in concussion incidence and recovery. Other clinical interests include autonomic dysfunction after pediatric concussion. She serves as the neurologist in the multi-disciplinary Autonomic Dysfunction Clinic as well. She was a co-author on the CDC's pediatric mTBI review and guidelines published in JAMA Pediatrics, and is a site-PI for the Four Corners Youth Consortium's multi-institutional longitudinal pediatric concussion study. She has previously presented on pediatric concussion and gender differences at the CNS and AAN Annual Meetings as well as the AAN Sports Concussion Conference and National Neurotrauma Symposium. 
VIRTUAL Exhibits | Research Posters | Breakout Networking Rooms
Healthy Plate, Healthy Planet: What Pediatricians Need to Know About Climate, Health, and Food
10:45 AM – 11:25 AM
Developmental and behavioral pediatrician of UI Health and an assistant professor of pediatrics in the University of Illinois at Chicago, College of Medicine.
 Fellow at the Institute for Health Research and Policy Center.
Research aims to reduce developmental and educational disparities between low and middle-income families.
Dr. Reshma Shah is a board-certified pediatrician, mother, plant-based home-cook, teacher, perpetual student, and co-author of the award-winning book, Nourish: The Definitive Plant-Based Nutrition Guide for Families. She currently serves as an instructor for Stanford's Healthy Living Program and oversees the nutrition curriculum for the Stanford University Pediatric Integrative Medicine Fellowship. Dr. Shah received teaching awards from Rainbow Babies and Children's Hospital at Case Western Reserve University School of Medicine and from Stanford University School of Medicine.  
Providing Safe Havens: Compassionate Evidence Based Care for Young Immigrants
11:25 AM – 12:05 PM 
Director, Harborview Medical Center's Pediatrics Clinic, where she has been honored by the Carnegie Corporation of New York.
Associate professor emeritus of pediatrics, UW School of Medicine
Clinical interests include caring for and outreach to immigrant and refugee populations with focus on those from East Africa.
Anisa Ibrahim is a UW Clinic Associate Professor of Pediatrics and the medical director at Harborview Pediatrics Clinic. Dr. Ibrahim's specific clinical interests include caring for and outreach to immigrant and refugee populations, specifically those with medical or social complexity. She is committed to caring for low income, socially vulnerable populations with low English proficiency in order to connect them to the resources and services they need for their health and well-being. Dr. Ibrahim is a strong advocate for community focused work and partnerships.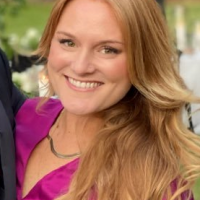 Karinne Van Groningen, MD, MPH
12:05 PM – 12:30 PM
Legislative & Policy Analyst, AAP-CA2, State and Government Affairs Committee

Pediatrician based in Los Angeles
Business Meeting & Presidents Panel at Lunch
12:30 PM – 1:45 PM
AAP-CA2 Past President Alice Kuo (moderator). 
Carol Berkowitz, MD, FAAP AAP President, 2005
Colleen Kraft, MD, FAAP, AAP President 2018
Moira Szilagyi, MD, FAAP, AAP President 2022
1:45 PM – 2:25 PM
Co-chair AAP-CA2, Equity, Diversity and Inclusion Committee
Assistant Clinical Professor, UCLA Departments of Medicine and Pediatrics
Served as a clinical lecturer and faculty advisor to the Alliance PBS Health Services Academy- UCLA Physician Shadow Program
Resident Research Awards Presentation
S. Michael Marcy, MD, FAAP Memorial Lecture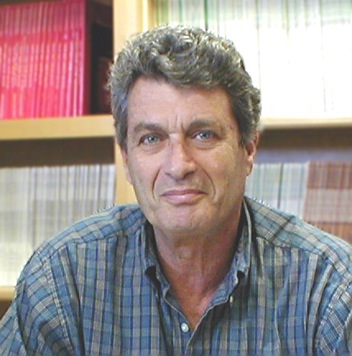 In 2014, the medical community lost a brilliant professional, and a friend. Dr. S. Michael Marcy was a member of the Division of Infectious Diseases at Children's Hospital Los Angeles. A Clinical Professor of Pediatrics at both USC and UCLA, Dr. Marcy had the distinction of having served actively in the education and research activities at the 4 major teaching programs in Los Angeles.
In his honor, and now in its seventh year, AAP-CA2 established the S. Michael Marcy Memorial Lecture. During this lecture, a world-renowned infectious disease physician is invited to speak on the latest advances of their field.  Our 2021 lecture is Paul A. Offit, MD.
Past Faculty:
2020 – Mobeen H. Rathore, M.B.B.S. (M.D.), CPE, FACPE, FIDSA, FAAP.
2019 – Karin Nielsen, MD
2018 – Michael T. Brady, MD, FAAP
2017 – Stephanie Marcy, PhD, and Wilbert Mason, MD, MPH, FAAP
2016 – Larry K. Pickering, MD. FAAP
2015 – Mark H. Sawyer, MD, FAAP
The AAP-CA2 Board of Reviewers will select abstract submissions for POSTER presentation at the AAP-CA2 Advances in Pediatrics Symposium 2021. One Abstract will be selected for oral presentation.


The Child & Family Health Leadership Training Program provides interdisciplinary training in maternal and child health (MCH) practice, research, and policy analysis for health professionals and public health professionals enrolled in either the masters of public health (MPH) or doctoral (PhD, DrPH) program at the UCLA School of Public Health.
Leadership development is accomplished through coursework, mentoring, leadership seminars, and participation in local community-based planning organizations serving children and families.
Trainees receive professional development and summer stipends up to $4,000 along with additional financial support to attend conferences and training opportunities. Tuition and fees may be covered based on need.  LEARN MORE/Visit our website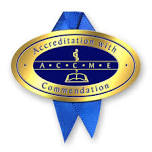 Accreditation and Designation Statements and Disclosure Report
This activity has been planned and implemented in accordance with the accreditation requirements and policies of the Accreditation Council for Continuing Medical Education (ACCME) through the joint providership of PeerPoint Medical Education Institute, LLC and American Academy of Pediatrics – CA2. The PeerPoint Medical Education Institute, LLC is accredited by the ACCME to provide continuing medical education for physicians.
The PeerPoint Medical Education Institute, LLC designates this live activity for a maximum of 5.25 AMA PRA Category 1 Credit(s)TM, including 5 ABP MOC Part 2 credits. Physicians should claim only the credit commensurate with the extent of their participation in the activity.
Successful completion of this CME activity, which includes participation in the activity, with individual assessments of the participant and feedback to the participant, enables the participant to earn 5 MOC points in the American Board of Pediatrics' (ABP) Maintenance of Certification (MOC) program.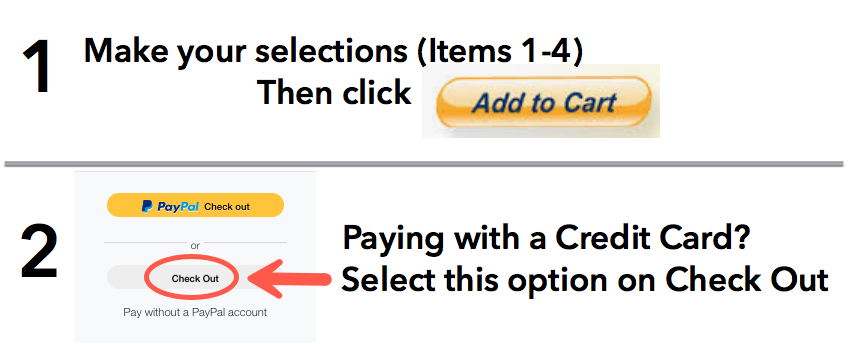 Symposium Registration Opens in January