2023 Annual Advances in Pediatrics
UCLA Luskin Conference Center
Originally set to take place at UCLA Carnesale Commons, this event has been relocated to the state of the art UCLA Luskin Conference Center. More conveniently located – Better Parking – In the heart of the UCLA Campus.
12 exceptional speakers
3 AAP Presidents
6 CME/ 6 MOC Part 2
Network with fellow pediatricians
State of the art conference center/Free WI-Fi/Great food
Parking included with paid registration/
Conference Center Address: 425 Westwood Plaza, Los Angeles, CA 90095
Sunset Village Parking Lot Address: 227 De Neve Drive Los Angeles, CA 90095. Parking free with valid tuition. Validation instructions will be mailed to register attendees. Please follow the signs from the parking structure to Carnesale Commons. Parking not included for attendees with waived tuition.
Join us – 12 amazing speakers!
This event is In-Person. Please join us at the UCLA Luskin Conference Center on May 20th.
COVID precautions: Large ballroom at 20% of capacity, vaccination, masking and distancing. We would love for you to join us in person. Alternative, you may register for a Virtual Only option. Please register.
Attention Medical Students, Residents and Fellowship Trainees
Are you a medical student, pediatric resident or currently enrolled in a pediatric fellowship program? If so, we are waiving the cost of registration for you. Please complete this FREE REGISTRATION FORM. We look forward to having you at our event.
Early Bird Registration (Extended!)
Two Options
You may complete the registration form and mail it in with your payment for In-Person only. For Virtual, please complete the PayPal Virtual registration.
Medical students, residents and fellowship trainees, please see above for waived registration.
8:10 am – 8:50 am
Visiting Assistant Professor in the Department of Pediatrics, Division of Infectious Disease at the David Geffen School of Medicine

Physician at Mattel Children's Hospital

 

Co-chair, AAP-CA2 School Health Committee

 
 Understand the current recommendations for COVID-19 vaccines for children ages 5 months to 5 years.
Distinctions Of Race Based Medicine
8:50 AM – 9:30 AM
Medical Director for Los Angeles Unified School District
Wrote a book- The Newborn Handbook which gently guides parents through the first three months with a newborn
Focuses on combining traditional medicine with alternative therapies such as mindfulness 
Learn about  strategic approaches for population health during the pandemic.
S. Michael Marcy, MD, FAAP Memorial Lecture
9:30 AM – 10:10 AM

In 2014, the medical community lost a brilliant professional, and a friend. Dr. S. Michael Marcy was a member of the Division of Infectious Diseases at Children's Hospital Los Angeles. A Clinical Professor of Pediatrics at both USC and UCLA, Dr. Marcy had the distinction of having served actively in the education and research activities at the 4 major teaching programs in Los Angeles. In his honor, and now in its seventh year, AAP-CA2 established the S. Michael Marcy Memorial Lecture. This year's lecture will feature Kenneth Zangwill, MD, FAAP.
Past Faculty:
2022 –  Nava Yeganeh, MD, MPH
2021 –  
2020 –  Mobeen H. Rathore, M.B.B.S. (M.D.), CPE, FACPE, FIDSA, FAAP
2019 – Karin Nielsen, MD
2018 – Michael T. Brady, MD, FAAP
2017 – Stephanie Marcy, PhD, and Wilbert Mason, MD, MPH, FAAP
2016 – Larry K. Pickering, MD. FAAP
2015 – Mark H. Sawyer, MD, FAAP
Visit the Exhibits | Research Posters | Meet the Professors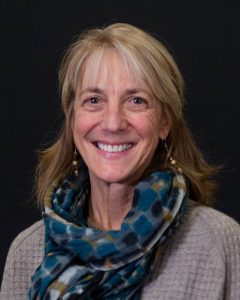 Catherine J. Karr, PhD, MD, MS 
Healthy Air For Healthy Kids
10:40 am – 11:20 am
Pediatrician & air pollution research to practice leader.

Researcher investigating climate change, air pollution, and child health linkages.
Practitioner with strategies for patient, program and policy approaches to reducing the impacts of air pollution on child health.
Discuss the role of air pollution on child health.

Utilize strategies for reducing adverse exposures to air pollution in children.
Filling In the Gaps" Developmental Behavioral Pediatrics - Pathways After Age 3
11:20 AM – 12:00 PM
Board-certified pediatrician and co-author of the award-winning book, Nourish: the Definitive Plant-Based Nutrition Guide for Families
Instructor, Stanford University Healthy Living Program 
Curriculum oversight, Stanford University Pediatric Integrative Fellowship
Recognize key nutrients and health advantages of plant-based diets for children.
Business Meeting | Visit the Exhibits | Research Posters
Session #1 Speaker:
Denise Nunez, MD, FAAP 1:00 pm – 1:30 pm
Track 1: E-Cigarette Update
Track 2: Optimizing Remuneration
Track 3: Acutely Ill Patients
Session #2 Speaker:
Anthony Moretti, MD, MBA Session #3 Speaker:
Lara Bishay, MD
1:40 pm – 2:10 pm
Track 1: Mental Health Topic
Track 2: Contract Negotiations/Government Regulations 
Track 3: Asthma Guidelines
Session #1 Speaker:
Corinn Cross, MD, FAAP 2:20 pm – 2:50 pm
Track 1: Media Training
Track 2: How To Run A Financially Sound MediCal Practice
Track 3:Febrile Infant Guidelines
Track 1: Learn how to navigate the pitfalls of media interviews.

FPO
FPO
Afternoon Break – Visit the Exhibits | Research Posters
Reproductive Health: "Now That Roe Is Gone"
3:05 AM – 3:40 PM 
 Clinical Associate Professor in Adolescent Medicine in the Dept of Pediatrics Stanford Medical School.
 CEO/Founder of Pandia Health, the ONLY Doctor-Led, Women-Founded and Women-Led birth control delivery company.
 Founded  The Silver Ribbon Campaign to Trust Women.
List educational and financial resources for patients seeking medication abortion

Discuss the 4 different options for Emergency Contraception and BMI limitations

Discuss the non contraceptive benefits of hormonal contraception such as making #PeriodsOptional Research Awards And Presentation
3:40 PM – 4:10 PM
Legislative & Policy Analyst, AAP-CA2, State and Government Affairs Committee
Board-certified pediatrician
Preventive Medicine and Public Health Fellow at UCLA
Identify current advocacy areas in California to improve children's health.
The Child & Family Health Leadership Training Program provides interdisciplinary training in maternal and child health (MCH) practice, research, and policy analysis for health professionals and public health professionals enrolled in either the masters of public health (MPH) or doctoral (PhD, DrPH) program at the UCLA School of Public Health.
Leadership development is accomplished through coursework, mentoring, leadership seminars, and participation in local community-based planning organizations serving children and families.
Trainees receive professional development and summer stipends up to $4,000 along with additional financial support to attend conferences and training opportunities. Tuition and fees may be covered based on need.  LEARN MORE/Visit our website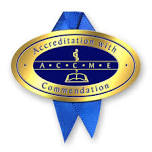 Accreditation and Designation Statements and Disclosure Report
This activity has been planned and implemented in accordance with the accreditation requirements and policies of the Accreditation Council for Continuing Medical Education (ACCME) through the joint providership of PeerPoint Medical Education Institute, LLC and American Academy of Pediatrics – CA2. The PeerPoint Medical Education Institute, LLC is accredited by the ACCME to provide continuing medical education for physicians.
The PeerPoint Medical Education Institute, LLC designates this live activity for a maximum of 6.0 AMA PRA Category 1 Credit(s)TM, including 6 ABP MOC Part 2 credits. Physicians should claim only the credit commensurate with the extent of their participation in the activity.
Successful completion of this CME activity, which includes participation in the activity, with individual assessments of the participant and feedback to the participant, enables the participant to earn 6 MOC points in the American Board of Pediatrics' (ABP) Maintenance of Certification (MOC) program.