Announcing The 29th Annual AAP-CA2 Pediatric Symposium
Saturday, April 28, 2018 - Sheraton Universal Hotel
Save
Save
Save
Save
Save
Save
Save
Save
Save
Save
Save
Save
Save
Save
Save
Save
The S. Michael Marcy Memorial Lecture

In 2014, the medical community lost a brilliant professional, and a friend. Dr. S. Michael Marcy was a member of the Division of Infectious Diseases at Children's Hospital Los Angeles. A Clinical Professor of Pediatrics at both USC and UCLA, Dr. Marcy had the distinction of having served actively in the education and research activities at the 4 major teaching programs in Los Angeles.
In his honor, and now in its fourth year, AAP-CA2 has established the S. Michael Marcy Memorial Lecture. During this lecture, a world-renowned infectious disease physician is invited to speak on the latest advances of their field. In 2015 we had Mark H. Sawyer, MD, FAAP. The 2016 S. Michael Marcy Memorial Lecture featured Larry K. Pickering, MD. FAAP, past senior advisor to the director of the National Center for Immunization and Respiratory Diseases of the CDC. In 2017, we were honored to welcome two speakers: Stephanie Marcy, PhD, speaking on The Forgotten Child, and Wilbert Mason, MD, MPH, FAAP speaking on Vaccine Hesitancy. 
The 2018 S. Michael Marcy Memorial Lecture speaker is Michael T. Brady, MD, FAAP.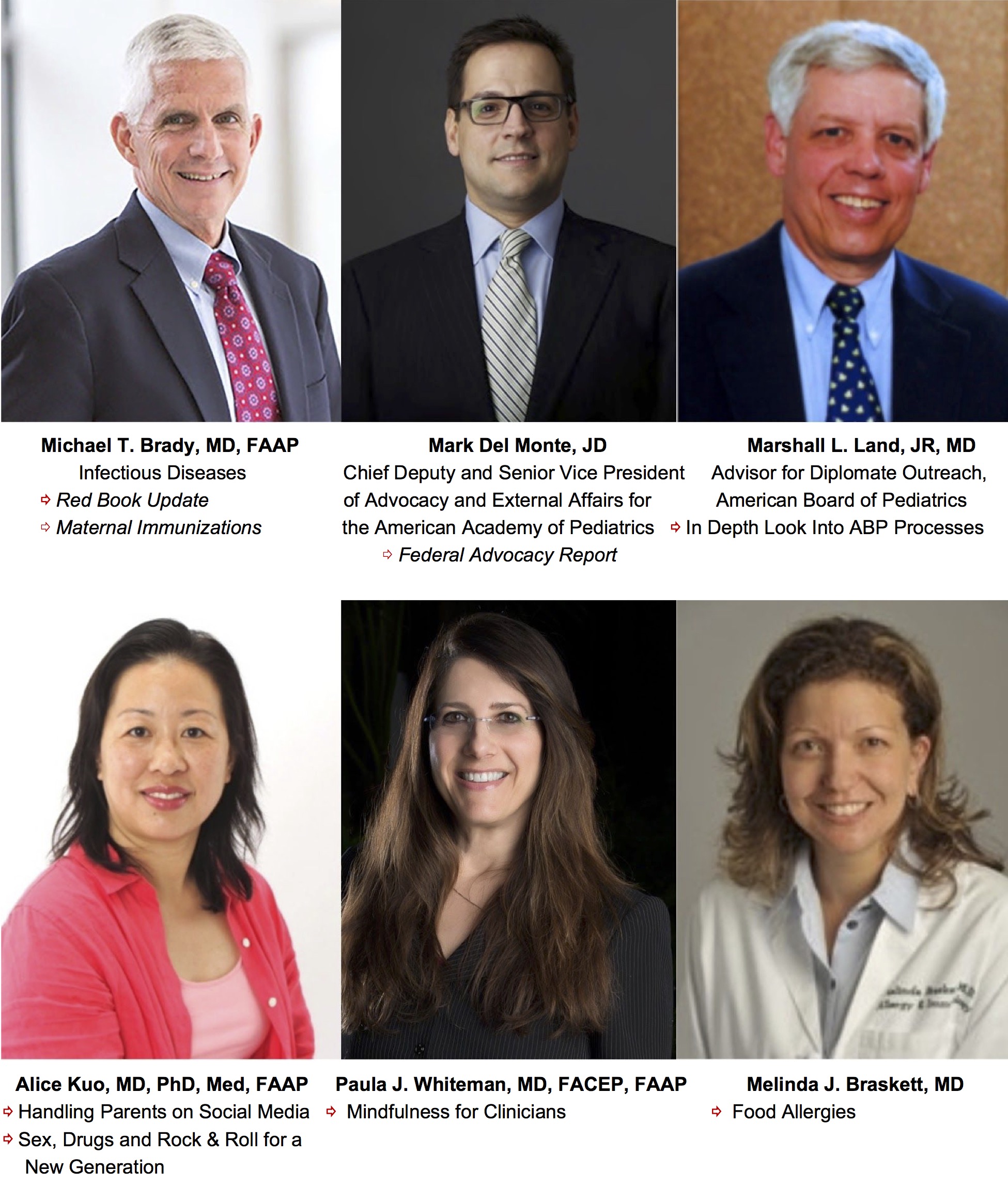 Last Year's Exhibits & Sponsors