Save
Save
Save
Save
Save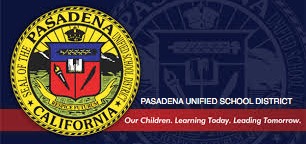 Save
Save
Save
Save
Save
Save
Save
American Academy of Pediatrics - CA Chapter 2   |

  Pasadena Unified School District  

|   Young & Healthy
The American Academy of Pediatrics - California Chapter 2 (AAP-CA2) is composed of more than 1,700 pediatricians in the Counties of San Luis Obispo, Santa Barbara, Ventura, Kern, Los Angeles, San Bernardino, and Riverside. AAP-CA2 has partnered with the Pasadena Unified School District (PUSD), and with Young & Healthy, with the goal of providing PUSD parents with access to affordable health care, placing students in a medical home, and providing education and resources relevant to the areas of most concern to parents today.

"Ask a Pediatrician"
Have you attended one of our events? We have designed an interactive session where parents may ask general questions regarding the health of their children. Look below for the date of the next event that you can attend.
Coming Events
Please look for upcoming events at the start of the 2017 - 2018 school year.
Meet Dr. Melissa Ruiz
Time and Location:
To Be Announced.
Save
Save
What is this page about?
This page contains concise videos with American Academy of Pediatrics (AAP) recommendations by Dr. Melissa Ruiz, MD, MPH, FAAP.  Additionally, there are links to articles on HealthyChildren.org,  as well as contact information to Young & Healthy, an organization in Pasadena that is devoted to assisting families with finding affordable health care for children.
Does your child attend a school in the Pasadena Unified School District?
Do you need assistance getting a doctor or dentist for your child?
Please contact us!
Save
Save
Save
Save
Save
Save
Save
Save
Save
1905 N. Lincoln Ave
Building D, Room 416
Pasadena, CA 91103
Tel: (626) 795-5166
Save
Save
Save
Save
Every child should have a pediatrician.

Medical Home
​A medical home is a trusting partnership between you, your child, and your pediatric primary health care team. A medical home means that your pediatrician:
Knows your child's health history
Listens to your concerns and needs (as well as your child's)
Treats your child with compassion
Has an understanding of their strengths
Develops a care plan with you and your child when needed
Respects and honors your culture and traditions
Your pediatrician can help you and your child access and coordinate specialty care, other health care and educational services, in and out of home care, family support, and other public/private community services that are important to the overall well-being of you and your child. ​Visit the AAP's National Center for Medical Home Implementation site to learn more about the importance of medical home for you and your family.
Click THIS LINK to learn more about the importance of a Medical Home as outlined on the Healthy Children website.
Save
Save
Save
Save
Save
Save
Save
Save
Save
Save
Save
Save
Vaccines (Immunizations)

Protecting Against Preventable Diseases
Immunizations
Today, most children in the United States lead much healthier lives and parents live with much less anxiety and worry over infections during childhood. Immunizations are one of the success stories of modern medicine.
​Click here​ to view the most up-to-date immunization schedules.
HealthyChildren.org-Immunizations
Click the link above to learn more about immunizations from the Healthy Children website of the American Academy of Pediatrics.
Is your child getting enough sleep?

Complete the Survey ... Get a $25 Gift Card
While supplies last, the first 50 visitors to view the website's content and complete the survey may receive a gift card in the amount of $25 dollars. Only one certificate may be redeemable per family. Thank you for visiting our website!   CLICK HERE TO START