2021 Virtual Symposium (via Zoom)
February 27, 2021


5.25 AMA PRA Category 1 Credits™
5 ABP MOC Part 2 points
Join us on February 27 for the 2021 Advances in Pediatrics Symposium, broadcast via Zoom from Tamkin Auditorium at UCLA. We have a fantastic speaker line-up. Please join us for this annual virtual conference. Participants will receive CME and MOC Part 2 credit.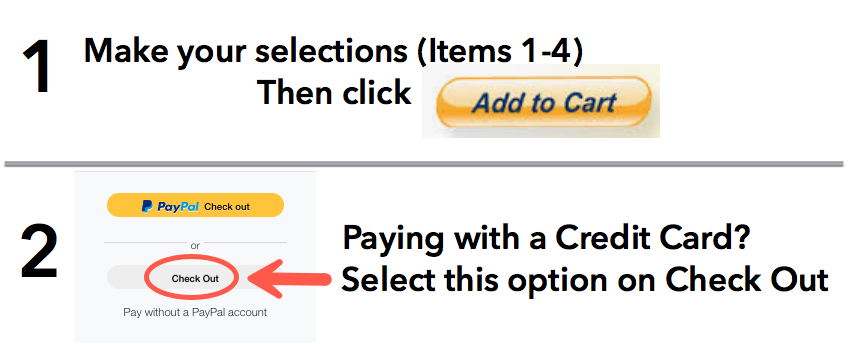 Free Registration for Medical Students Residents and Fellowship Trainees
Registration fee waived for Medical students, Residents and Fellowship Trainees ONLY.
If you qualify, please complete THIS FORM to register for the Symposium.
Are you submitting your ABSTRACT for consideration? Click Here for more info
Self care - Well Being of Healthcare Professionals
 7:00 – 7:45 AM
Diplomate American Board of Pediatrics
Medical studies in Madras Medical College, a premier medical college in India
Did Pediatric Residency at Lincoln Medical Center, New York
Started Private practice in 1986 in Apple Valley 34 years ago
Has chaired & vice chaired Department of Pediatrics in local hospitals for several years
Is a faculty in Art of Living Foundation teaching Breathing & Meditation techniques for 20 years
Been teaching Living Well – Healing Breath Program for health care Professionals for 5 years.
Married to Dr. Krishna Murthy, psychiatrist for 45 years and have 2 children
Very much interested in Indian classical music and teaching breathing & Meditation techniques to relieve stress and improve Well Being
Developing a SARS-CoV-2 Vaccine at Warp Speed
8:55 – 9:35 AM
David Rubin, MD, MSCE, is director of PolicyLab at Children's Hospital of Philadelphia and a professor of pediatrics at the Perelman School of Medicine at the University of Pennsylvania
Dr. Rubin is one of the lead investigators on PolicyLab's COVID-19 forecasting model, known as "COVID-Lab: Mapping COVID-19 In Your Community," which tracks coronavirus transmission and test positivity rates across
all U.S. counties, and projects cases counts for more than 800 counties with active outbreaks.
Dr. Rubin and his collaborators have received national attention for this unique project, which they have used to
advise the White House Coronavirus Task Force, governors, state public health officials and Philadelphia leaders on emerging hotspots and local strategies for reducing the spread of the virus. The modeling project has also informed PolicyLab's school reopening guidance, for which Dr. Rubin is a lead author and that leaders from school districts throughout the country have cited as informing their COVID-19 safety plans.
Common Surgical Considerations
9:40 – 10:20 AM
Professor of Surgery, Loma Linda University School of Medicine
Research passion: studying the Mind-Body relationship and Integrative Medicine as it applies to Pediatric Surgery. 
Appointed to the American Academy of Pediatrics Section on Complementary and Integrative Medicine.
VIRTUAL Exhibits | Research Posters | Breakout Networking Rooms
Common Causes of Arthralgias
11:00 – 11:40 AM
I am currently the Division Chief of Pediatric Rheumatology, medical director of LLUCH specialty teams centers, medical director of the LLUCH infusion center and associate program director of the LLUCH pediatric residency program.  I attended Medical school at the University of Wisconsin, Madison.  I completed my pediatric residency at Loma Linda Children's hospital and my Pediatric Rheumatology Fellowship at Children's Hospital of Los Angeles. 
Addressing Bias and Microaggressions in the Clinical Environment
11:45 AM – 12:20 PM
Christopher J. Russell, M.D., M.S. is an academic pediatric hospitalist at Children's Hospital Los Angeles (CHLA) and an associate professor at the Keck School of Medicine, University of Southern California (USC).
Assistant Director, CHLA Office of Diversity, Equity and Inclusion, where Dr. Russell's role includes leading trainings on implicit bias and microaggressions for all CHLA employees and spearheading key health equity initiatives.
Co-director of the Academic Pediatric Association's New Century Scholars Resident Mentoring Program
Recipient of the USC Clinical and Translational Science Institute's KL2 Mentored Research Career Development Award (2014-16), the Academic Pediatric Association's Young Investigator Award (2015-16) and the NIH Loan Repayment Program through the National Heart, Lung and Blood Institute (2017-present)
Clinical and Research Focus: Inpatient care for hospitalized children with medical complexity
Resident Research Awards and Presentation
Resident Research Awards - Speaker TBA
2:20 – 3:00 PM
Jonathan Warus, MD, FAAP is an Adolescent medicine physician who specializes in care for transgender and gender-nonconforming youth, HIV prevention for adolescents and young adults, and LGBQ health for youth. He is an Assistant Professor of Clinical Pediatrics at Children's Hospital Los Angeles (CHLA)and a USC Faculty Member.
S. Michael Marcy, MD, FAAP Memorial Lecture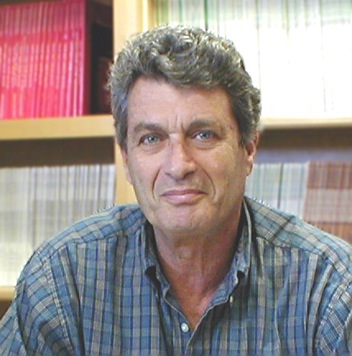 In 2014, the medical community lost a brilliant professional, and a friend. Dr. S. Michael Marcy was a member of the Division of Infectious Diseases at Children's Hospital Los Angeles. A Clinical Professor of Pediatrics at both USC and UCLA, Dr. Marcy had the distinction of having served actively in the education and research activities at the 4 major teaching programs in Los Angeles.
In his honor, and now in its seventh year, AAP-CA2 established the S. Michael Marcy Memorial Lecture. During this lecture, a world-renowned infectious disease physician is invited to speak on the latest advances of their field.  Our 2021 lecture is Paul A. Offit, MD.
Past Faculty:
2020 – Mobeen H. Rathore, M.B.B.S. (M.D.), CPE, FACPE, FIDSA, FAAP.
2019 – Karin Nielsen, MD
2018 – Michael T. Brady, MD, FAAP
2017 – Stephanie Marcy, PhD, and Wilbert Mason, MD, MPH, FAAP
2016 – Larry K. Pickering, MD. FAAP
2015 – Mark H. Sawyer, MD, FAAP
The AAP-CA2 Board of Reviewers will select abstract submissions for POSTER presentation at the AAP-CA2 Advances in Pediatrics Symposium 2021. One Abstract will be selected for oral presentation.


The Child & Family Health Leadership Training Program provides interdisciplinary training in maternal and child health (MCH) practice, research, and policy analysis for health professionals and public health professionals enrolled in either the masters of public health (MPH) or doctoral (PhD, DrPH) program at the UCLA School of Public Health.
Leadership development is accomplished through coursework, mentoring, leadership seminars, and participation in local community-based planning organizations serving children and families.
Trainees receive professional development and summer stipends up to $4,000 along with additional financial support to attend conferences and training opportunities. Tuition and fees may be covered based on need.  LEARN MORE/Visit our website
LA's Top Destination for Pediatric Orthopedics
Uncompromising care for musculoskeletal injuries and conditions
OIC is recognized as one of the world's premier destinations for pediatric orthopedics. Our dedication, expertise, and collaborative approach to treatment allows us to deliver outstanding care for children and their families.     Meet Our Physicians    –      Visit our website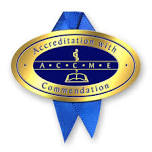 Accreditation and Designation Statements and Disclosure Report
This activity has been planned and implemented in accordance with the accreditation requirements and policies of the Accreditation Council for Continuing Medical Education (ACCME) through the joint providership of PeerPoint Medical Education Institute, LLC and American Academy of Pediatrics – CA2. The PeerPoint Medical Education Institute, LLC is accredited by the ACCME to provide continuing medical education for physicians.
The PeerPoint Medical Education Institute, LLC designates this live activity for a maximum of 5.25 AMA PRA Category 1 Credit(s)TM, including 5 ABP MOC Part 2 credits. Physicians should claim only the credit commensurate with the extent of their participation in the activity.
Successful completion of this CME activity, which includes participation in the activity, with individual assessments of the participant and feedback to the participant, enables the participant to earn 5 MOC points in the American Board of Pediatrics' (ABP) Maintenance of Certification (MOC) program.