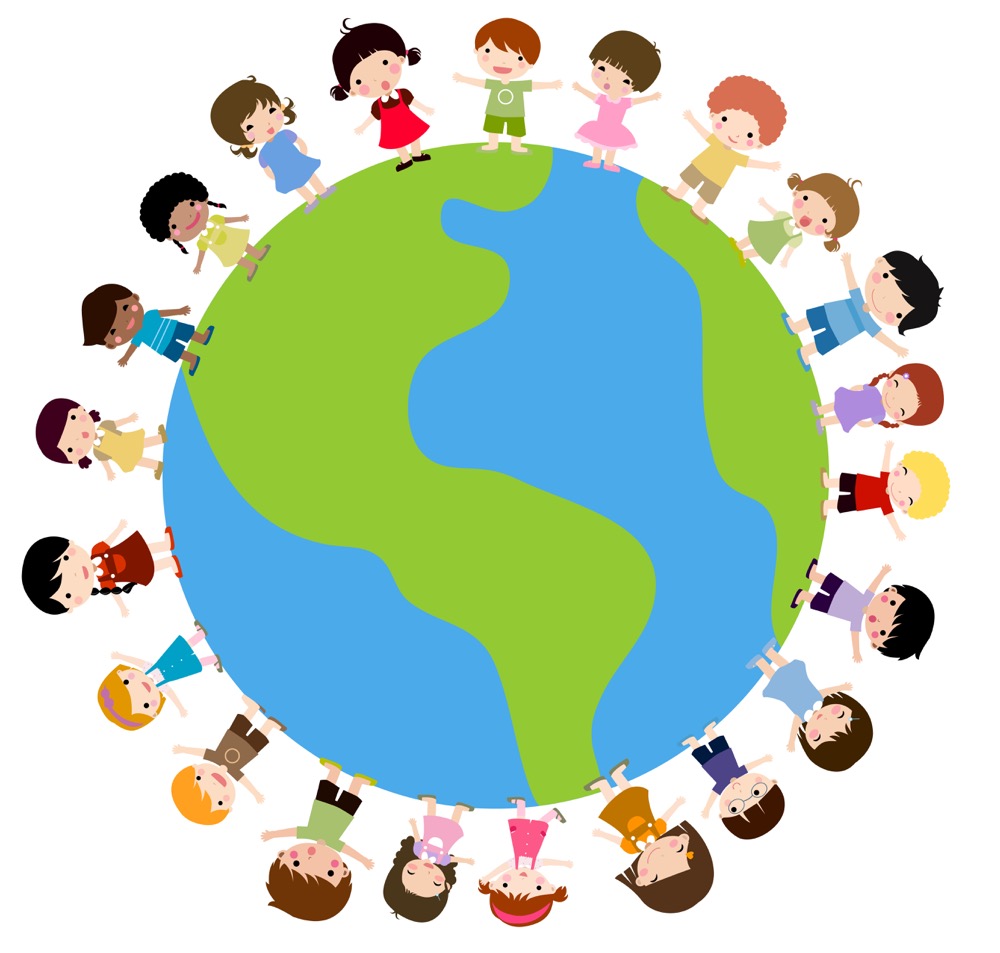 As the greatest health threat of our time, climate change impacts children and underserved communities most severely. We are pediatricians in AAP's California Chapter 2 who work to protect and improve the health of children by taking action to mitigate climate change and reduce families' exposure to environmental pollutants. We will achieve this through education of our community members and fellow pediatricians, research on climate change and environmental health, and advocacy at the local, state, and national levels. To protect our children's future, we are dedicated to decreasing the pace of climate change and making progress toward a healthier, more equitable society.
AAP-CA2 serves over 1,500 members in the counties of Kern, Los Angeles, Riverside, San Bernardino, San Luis Obispo, Santa Barbara, and Ventura.
EVENTS and EDUCATIONAL OPPORTUNITIES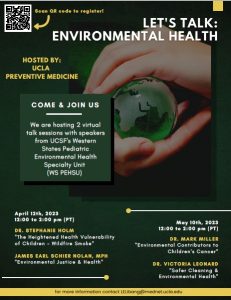 Let's Talk: Environmental Health Talk Sessions
We are hosting 2 virtual talk sessions with speakers from UCSF's Western States Pediatric Environmental Health Specialty Unit  (WS PEHSU).
April 12 (12PM – 2PM PT): This event will feature two speakers: Dr. Stephanie Holm discussing "The Heightened Health Vulnerability of Children – Wildfire Smoke".  And, James Earl Schier Nolan discussing "Environmental Justice & Health".
May 10 (12PM – 2PM PT): This event will feature two speakers: Dr. Mark Miller discussing "Environmental Contributors To Children's Cancer". And, Dr. Victoria Leonard discussing "Safer Cleaning & Environmental Health".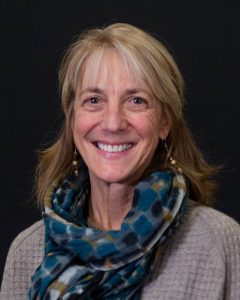 Catherine J. Karr, PhD, MD, MS 
Upcoming Pediatric Symposium Speaking Engagement "Healthy Air For Healthy Kids" - With Dr. Catherine J. Karr
Pediatrician & air pollution research to practice leader.

Researcher investigating climate change, air pollution, and child health linkages.
Practitioner with strategies for patient, program and policy approaches to reducing the impacts of air pollution on child health.
Look for more information as we get closer to the event date – May 20th, 2023.
Discuss the role of air pollution on child health.

Utilize strategies for reducing adverse exposures to air pollution in children.
On-Demand | Climate for Health Ambassador Training
This free, three-hour training equips health professionals with the knowledge, hands-on experience, and resources to speak and act confidently on climate change solutions. Health professionals are empowered to inspire their colleagues, associations, community, the public, and policymakers to be empowered in making a change on climate solutions that help protect the health of our families and communities now, and ensure a prosperous, just, and secure future. Learn More…     Sign up for Training
April 21, 2022 | Climate Change and Human Migration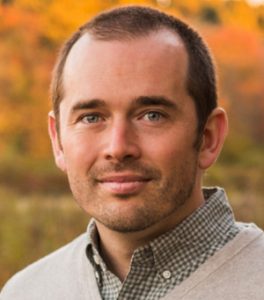 A Conversation with Dr. Caleb Dresser
Caleb Dresser, MD, MPH discusses the implications of climate change and its consequences on migration patterns, and ultimately, the health and safety of children and their families across the world.  Organized by the AAP-CA2 Immigrant Health, and Climate Change Committees.
You may access the slides, here
February 26, 2022 | AAP-CA2 Advances in Pediatrics Symposium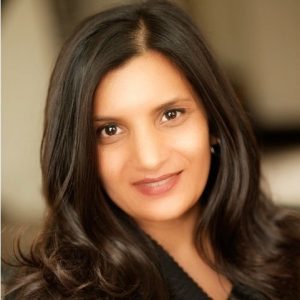 Healthy Plate, Healthy Planet: What Pediatricians Need to Know About Climate, Health, and Food
10:40 AM – 11:20 AM
Dr. Reshma Shah is a board-certified pediatrician, mother, plant-based home-cook, teacher, perpetual student, and co-author of the award-winning book, Nourish: The Definitive Plant-Based Nutrition Guide for Families. She currently serves as an instructor for Stanford's Healthy Living Program and oversees the nutrition curriculum for the Stanford University Pediatric Integrative Medicine Fellowship
October 27, 2021 | AAP-CA2 Climate Change Conversation
The AAP-CA Chapter 2 Climate Change Committee held a webinar to discuss climate change and child health on October 27th.  Click the image to watch the recording.
ABP MOC Part 2 "Climate Change" Module
The American Board of Pediatrics (ABP) launched the first ever maintenance of certification (MOC) module on climate change in June. It is called "Impact of Climate Change on Pediatric Health Care". Two pediatricians and American Academy of Pediatrics chapter climate advocates from California, Karina Maher and Lisa Patel, created the ABP MOC Part 2 with the assistance of fellow pediatricians who proofread and piloted the module. The activity contains 20 questions linked to recent, open-source articles and provides continuing education credits. 
This MOC activity aims to educate pediatricians about the health crisis climate change is causing. Children are one of the patient populations most vulnerable to the effects of climate change. 
Understanding these health effects will improve the clinician's ability to counsel, treat, and care for their patients. Learning how climate change does not affect every person equally is an important step towards recognizing that structural racism can determine health outcomes. 
Upon successful completion of the module, you will receive 10 MOC Part 2 points and 6 hours of CME. To find the module, see instructions below. 
How to Access ABP-Developed and ABP-Approved Self-Assessments
Log in to your

 

ABP Portfolio

.

Under "Activity Points", click on the blue "My Activities" button in the MOC section.

Click on the "Self-Assessment (Part 2) Search" button.

Enter "Climate" in the search field to find "

Impact of Climate Change on Pediatric Health Care

"
ARTICLES & RESEARCH (By Committee Members)
Integrating Climate Change Education into Board Certification for Pediatricians: a Model for Other Specialties
LisaPatel, MD, FAAP; Lori G. Byron, MD, FAAP; Karina Maher, MD, FAAP
The 6th Intergovernmental Panel on Climate Change Report[1] released this year (2021) states that human influence has unequivocally warmed our planet. Rapid warming drives weather extremes around the planet, such as heatwaves, flooding events, droughts, and wildfires with increasingly disastrous effects on human health. The IPCC report acknowledges that, while certain harms are "locked in", there is still a window for governments and societies to transition quickly to clean energy economies to protect human health. – Read More
Healthy Planet, Healthy Kids
The Smoke after the Fires
By Aditi Mhaskar, MD, FAAP, and Priyanka Fernandes, MBBS, MPH
Case: You are called to the emergency room to admit a 7-year-old girl for an asthma exacerbation. When you step into the room, you see that she requires oxygen and is having intercostal retractions. Her mom tells you that this is her first ER visit, and her asthma had been well-controlled with a low-dose of inhaled corticosteroids. However, the child had been enjoying the end of the summer by playing outdoors. Both you and her mom know the problem –
Read More
Healthy Tomorrows Research Project: Building Healthy Minds in Nature
Priyanka Fernandes and Aditi Mhaskar are doing research to assess changes in mental, physical, and environmental health in school aged kids through a curriculum of after school nature programs in South LA parks.  Click here to read more.
The Climate Change Committee is led by pediatricians Cindy Baker, Priyanka Fernandes, Karina Maher, and Trisha Roth.  As a group, these four climate change advocates co-chair the committee. Please join us to find ways to protect and improve pediatric environmental health through education and advocacy efforts.