This page is exclusively for registered attendees. Please do not share nor forward.
          
 Damodara Rajasekhar, MD, FAAP
Welcome and Announcements
8:00 AM – 8:10 AM
AAP-CA2 president, 2020-2022.
Member of provider advisory committee (PAC) at Inland Empire Health Plan (IEHP).
Served as a member of Board of Trustees at California Medical Association (CMA)
COVID-19 Vaccine in Children, Past, Present and Future
S. Michael Marcy Memorial Lecture 
8:10 am – 8:50 am
Visiting Assistant Professor in the Department of Pediatrics, Division of Infectious Disease at the David Geffen School of Medicine

Physician at Mattel Children's Hospital

 

Co-chair, AAP-CA2 School Health Committee
 Understand the current recommendations for COVID-19 vaccines for children ages 5 months to 5 years.
Leading the Second Largest School District with 600,000 students and 75,000 staff Through The COVID-19 Pandemic
8:50 AM – 9:30 AM
Medical Director for Los Angeles Unified School District
Wrote a book- The Newborn Handbook which gently guides parents through the first three months with a newborn
Focuses on combining traditional medicine with alternative therapies such as mindfulness 
Learn about  strategic approaches for population health during the pandemic.
Margaret Mou, DO, MEd, FAAP
Combatting Compassion Fatigue​
9:30 am – 10:10 am
Pediatric Hospitalist, Children's Hospital Los Angeles
Assistant Professor, USC Keck School of Medicine
Vice Chair of AAP SOHM Subcommittee on Provider Wellness
Define compassion fatigue and understand its effects

 

Reflect on the scientific evidence behind self-compassion

 

Practice self-compassion and loving kindness meditation for others

 
Visit the Exhibits | Research Posters | Meet the Professors
Healthy Plate, Healthy Planet: What Pediatricians Need to Know About Climate, Health, and Food
10:40 AM – 11:20 AM
Board-certified pediatrician and co-author of the award-winning book, Nourish: the Definitive Plant-Based Nutrition Guide for Families
Instructor, Stanford University Healthy Living Program 
Curriculum oversight, Stanford University Pediatric Integrative Fellowship
Recognize key nutrients and health advantages of plant-based diets for children.
Providing Safe Havens: Compassionate Evidence-Based Care for Young Immigrants
11:20 AM – 12:00 PM 
Director, Harborview Medical Center's Pediatrics Clinic, where she has been honored by the Carnegie Corporation of New York
Associate Professor Emeritus of Pediatrics, UW School of Medicine
Clinical interests include caring for and outreach to immigrant and refugee populations with a focus on those from East Africa
Recognize immigrant children in our
care, understand the approach to conduct migration history, and review medical considerations for refugee and immigrant populations.
Karinne Van Groningen, MD, MPH
Legislative Update - The Pediatric Mental Health Crisis: CA Policy Initiatives
12:00 PM – 12:25 PM
Legislative & Policy Analyst, AAP-CA2, State and Government Affairs Committee
Board-certified pediatrician
Preventive Medicine and Public Health Fellow at UCLA
Identify current advocacy areas in California to improve children's health.
Visit the Exhibits | Research Posters
Presidents Panel - Threats to Children, Culturing Change
Conceptualize effective strategies to address large-scale issues affecting the health of infants, children, and adolescents.
Carol D. Berkowitz, MD, FAAP
AAP President, 2004 – 2005
Colleen A. Kraft, MD, FAAP
AAP President, 2018
Moira A. Szilagyi, MD, PhD, FAAP
AAP President, 2022
Implicit Bias and Its Impact Within Healthcare
2:00 pm – 2:40 pm
Chair AAP-CA2, Equity, Diversity and Inclusion Committe
Assistant Clinical Professor, UCLA Departments of Medicine and Pediatrics
Served as a clinical lecturer and faculty advisor to the Alliance PBS Health Services Academy- UCLA Physician Shadow Program
Recognize how implicit bias may be operating in the clinical setting, and apply strategies that can be used to minimize its impact.
Afternoon Break – Visit the Exhibits | Research Posters
Autonomic Dysfunction and POTS
3:00 pm -3:40 pm
Associate Director, UCLA Steve Tisch BrainSPORT program
Serves as a Neurotrauma/Sports Neurology Fellow at UCLA
Clinical and research interests include post-traumatic headache/migraine, gender differences in outcome after concussion, and dysautonomia
Understand the multifactorial etiology of POTS, and its treatment options.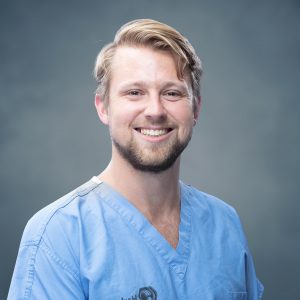 Resident Research Awards and Presentation: Providing Standardized and High Quality Nursery Discharge Anticipatory Guidance

3:40 pm – 4:05 pm 
 Second-year pediatrics resident, Harbor-UCLA Medical Center

Graduated from Midwestern University – Chicago College of Osteopathic Medicine

Currently involved in a quality improvement project that is attempting to standardize nursery discharge anticipatory guidance.
Apply lessons learned on the latest research presented by the winner of the Pediatric Trainees Research Awards.
S. Michael Marcy, MD, FAAP Memorial Lecture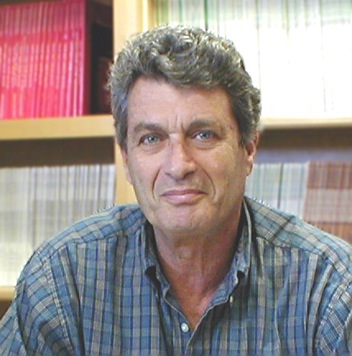 In 2014, the medical community lost a brilliant professional, and a friend. Dr. S. Michael Marcy was a member of the Division of Infectious Diseases at Children's Hospital Los Angeles. A Clinical Professor of Pediatrics at both USC and UCLA, Dr. Marcy had the distinction of having served actively in the education and research activities at the 4 major teaching programs in Los Angeles.
In his honor, and now in its seventh year, AAP-CA2 established the S. Michael Marcy Memorial Lecture. During this lecture, a world-renowned infectious disease physician is invited to speak on the latest advances of their field.  Our 2021 lecture is Paul A. Offit, MD.
Past Faculty:
2020 – Mobeen H. Rathore, M.B.B.S. (M.D.), CPE, FACPE, FIDSA, FAAP.
2019 – Karin Nielsen, MD
2018 – Michael T. Brady, MD, FAAP
2017 – Stephanie Marcy, PhD, and Wilbert Mason, MD, MPH, FAAP
2016 – Larry K. Pickering, MD. FAAP
2015 – Mark H. Sawyer, MD, FAAP
The AAP-CA2 Board of Reviewers will select abstract submissions for POSTER presentation at the AAP-CA2 Advances in Pediatrics Symposium 2022. One Abstract will be selected for oral presentation.
The Child & Family Health Leadership Training Program provides interdisciplinary training in maternal and child health (MCH) practice, research, and policy analysis for health professionals and public health professionals enrolled in either the masters of public health (MPH) or doctoral (PhD, DrPH) program at the UCLA School of Public Health.
Leadership development is accomplished through coursework, mentoring, leadership seminars, and participation in local community-based planning organizations serving children and families.
Trainees receive professional development and summer stipends up to $4,000 along with additional financial support to attend conferences and training opportunities. Tuition and fees may be covered based on need.  LEARN MORE/Visit our website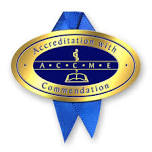 Accreditation and Designation Statements and Disclosure Report
This activity has been planned and implemented in accordance with the accreditation requirements and policies of the Accreditation Council for Continuing Medical Education (ACCME) through the joint providership of PeerPoint Medical Education Institute, LLC and American Academy of Pediatrics – CA2. The PeerPoint Medical Education Institute, LLC is accredited by the ACCME to provide continuing medical education for physicians.
The PeerPoint Medical Education Institute, LLC designates this live activity for a maximum of 6.0 AMA PRA Category 1 Credit(s)TM, including 6 ABP MOC Part 2 credits. Physicians should claim only the credit commensurate with the extent of their participation in the activity.
Successful completion of this CME activity, which includes participation in the activity, with individual assessments of the participant and feedback to the participant, enables the participant to earn 6 MOC points in the American Board of Pediatrics' (ABP) Maintenance of Certification (MOC) program.